Today I was browsing through author events at my local Barnes and Noble and decided that I should do a monthly post on upcoming events. Early each month, I will post a list of the author events coming (that look most interesting to me).
I have very eclectic taste in books so the events will be a mix of children's, YA and adult authors events.
January Book Events
Wednesday, January 7@ 7:00PM

(TONIGHT!!!)
Thursday, January 8 @ 7:00PM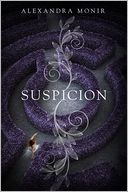 Monday, January 12th @ 7:00PM
Saturday, January 24th @ 1:00PM-3:00PM
*Great Program for the Kiddos.
Sunday, January 25th, 1:00 PM – 3:00 PM
KAT YEH
celebrates the release of her first Middle Grade novel,
The Truth About Twinkie Pie!
The delightful novel about a pair of sisters who learn the true meaning of family and friendship.
Tuesday, January 27th @ 6:00PM
GAYLE FORMAN
will be interviewed by New York Times Book Review children's book editor Maria Russo for the launch event of the eagerly anticipated novel
I Was Here
. Popular YA authors
E. LOCKHART
and
LIBBA BRAY
will be joining the event as well. Held at the
Barnes and Noble
in Tribeca.
So there you have it the January book events that look the sweetest to me.
Hope to see you there! - Megan